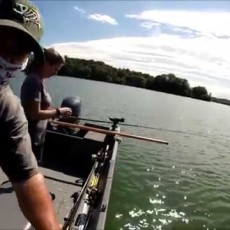 If you want to go catfish fishing and live within the DFW area, Lake Lewisville is the perfect spot for you. The Lake is famous for its abundance of various catfish species like blue catfish, channel catfish and flathead catfish. The lake has been rated as one of the Top 5 clue catfish lakes in Texas, for several times already. The lake is situated just north of the Dallas-Forth Worth (DFW) Metroplex.
Lake Lewisville isn't just ideal for a solitary fishing trip you can bring your family along with you because the area is surrounded by towns where food and lodging are available. Aside from these towns, there are also several state parks and RV parks nearby.
For a guided catfish fishing trip, you can contact North Texas Catfish guide. They can help you catch some eating sized blue catfish or channel catfish. They can guarantee excellent fishing all year round, so you can contact them any time of the year, and go fishing in Lake Lewisville in your most convenient time.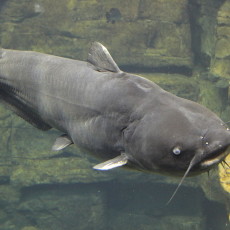 But if you have a preference for the catfish that you'll catch, it might be best to consider the season. During winter trophy, blue catfish are the most abundant and they will weigh over 30 pounds. For a catch of blue and channel catfish, visit the lake around early October through the middle of spring. Your catch will usually average from 20-35 pounds. During summer, especially when it gets really hot, the fishing will be done early mornings or late evenings.
Regardless of what time of the year you decide to go catfish fishing, Lake Lewisville is a spot you wouldn't want to miss visiting. This experience will surely be twice as memorable and exciting if you spend it with your family. And for a hassle-free fishing trip, contacting a catfish guide service is a good idea.