Frisco Texas has many deals, discounts, coupons and sales.  This list of where to go for savings is always being added to, updated and changed – so check back often.  Follow us on Facebook to get news and updates.  If you are a business owner and would like to add your discount or special, please contact us.
Note: All offers do not include sales tax. Offers may change without notice and are only good at participating locations.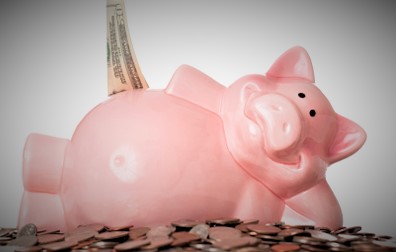 Frisco Texas Daily Deals by Day:
Mondays:
Tuesdays:
$2 Tuesday in Frisco Square
$2 20 oz. Drip Coffee at Nerdvana Coffee.
$2 off one (1) supplement of your choice when you mention $2 Tuesdays at Functional Health Center at Frisco Square.
$2.50 Cannoli at Pizzeria Testa.
$2 2-POP original or a Half-POP #1 Season Popcorn at POParella's Gourmet Popcorn & Treats.
$2.50 Cake Pops at Fluellen Cupcakes.
$2.50 Domestic Bottles Monday-Friday 4-7 PM Only at Jakes Uptown.
$2 off the drop in class rate of $23 (any Tuesday Class, Purchase in studio, $21 per person) at Barre3 Frisco.
$2 home warranty when you buy from WDR or 2% listing side commission at William Davis Realty – Ask for Suzanne or Marla.
$2 off admission price for open play at The COOP Frisco.
Wednesdays:
Thursdays:
Fridays:
Sundays:
Free popcorn to guests watching football, wear your jersey and get $5 off Joe's Cafe – Jungle Joe's
Daily Deals and Discounts in Frisco Texas
BEYOND Studios: Get your first week FREE for new clients with promo code "FRIENDS"
Sweets On A Stick: It's time for April cookie and cake pop classes! Spring Cookie Class – April 20th, 7pm – 9pm; Spring Cake Pop Class – April 29th, 1pm – 3pm.
Bonnie Ruths: Monday Burger Special – ½ lb Angus Burger with Pomme Frites for $6.50 and Happy Hour all evening! Tuesday: with every Entrée receive a free dessert. Enjoy "Wine down Wednesday" with 1/2 off select bottles of wine, and live music on Fridays!
Plush Dentistry: Free Whitening for new PPO patients ($150 value)
Growing IQ: Parents – get a FREE trial class and 20% discount when parents mention "Lifestyle Frisco" during registration. Use this link to register for the free trial class:
Oasis Accents: Buy selected pillows at Oasis Accents and receive 25% off during the month of April. Transform your living space for spring by simply adding a beautiful new texture or pop of color.
DeVance Electronic Lifestyle: In April, receive special pricing on our Limited Edition Pro-Ject Essential III Sgt. Pepper's Turntables – Currently $399 (Retails $499!)
SkinBasix: Get a free lip or chin wax with the purchase of a brow wax (offer cannot be combined with other discounts). Offer expires April 30th. Call SkinBasix today 972-217-4580 or schedule online.
RenueRX Pharmacy: 10% off dietary supplements all month long.
First Defense Solutions: In observance of National Public Health Week, First Defense Solutions is offering a 20% discount on training courses for all schools (K-college) and healthcare industry companies. Training can be booked any time in 2018 with deposit paid in April.
The Flying Locksmiths: Free estimate for your security needs + 20% off your service call all during March!
Anderson Insurance Agency: Book your personal and commercial insurance policies review appointment today and receive a FREE thank you gift!
Decluttered Spaces: "Purposeful Plan" – 2-hour consultation $50 / "Creating Calm" – 1-hour consultation and 2 hours organizing $120 / "Full Harmony" 2-hour consultation and 4 hours of organizing $230
UP Inspired Kitchen: Barista's Choice for March – HONEY LAVENDER LATTE! It might seem a little strange to combine fresh flowers with a sweet creamy beverage, but once you try it, you'll get it! Lavender has been used for centuries for its incredible calming benefits. Mainly used for calming stress and anxiety, lavender has created quite a name for itself. Plus, our gluten-free items on our menu just got "sweeter" with pumpkin and blueberry muffins, cookies, and cake pops! Finally, ask about our secret WHOLE 30 menu!
Vitality Bowls: April showers bring our Spring Bowl. Our April bowl of the month, the Spring Bowl, includes Acerola blended with Coconut Milk, Peaches, Mango, and Bananas. All this healthy goodness is topped with Hemp/Flax Seed Granola, Strawberries, Blueberries, Bee Pollen, and Honey.
Jungle Joe's: "$2 Tuesday's" – Every Tuesday through the month of April admission is only $2 for all children. Open 10am – 2pm. "Joe's Food Package" – purchase $50 worth of food at Joe's Cafe for only $30. Entire balance must be used before May 31st.
Transworld Business Advisors: If you have ever considered selling your business in the month of April, you can schedule a FREE consultation with Tiffany Swartz of Transworld Business Advisors!
Monat Anti-Aging Hair Care: All VIPs who have a qualifying "Flexship" shipping this month will be entered into a drawing for a luxurious Royal Caribbean Cruise AND airfare! 5 winners (with choice of a guest) in the USA will be selected!
Two Men And A Truck offers lower rates Monday – Wednesday.
FriscoRX Pharmacy: Get your seasonal flu shot. Usually $0 with insurance and only $28.99 cash price at FriscoRX. Should you need it, they have Tamiflu in stock!
Website Discounts:
Veteran's Day / Veteran's / Active Duty / First Responder Specials
Carlo's Bakery – Stop by the popular "Cake Boss" bakery in Dallas or Frisco on Veteran's Day for a free large cannoli.
Live Music:
Thursday:
Friday: